GRIT & SAND Classifier 砂水分离器
採附璧效應的砂水分离器

水处理量8-360 L/sec,固體排出量 80cm3/sec.
可提供整個沉砂池系統之工藝流程設計, 設備選型, 指導安裝, 調試 及 培訓。
沉砂池系統包括: 沉砂池攪拌器 / 空氣提升泵 / 鼓風機 / 砂水分離器 / PLC自動系統
A range of grit removal and concentrator units are available for wastewater streams. We have available units specifically designed for the pulp and paper industries.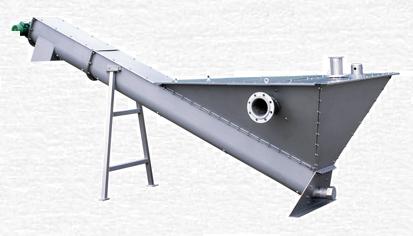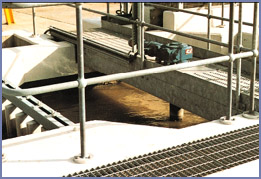 Performance and technical features

PERFORMANCE

Liquid throughput
- min. 8 l/s
- max. 3

6

0 l/s

Solids output: 0.08 dm≥/s

Efficiency: 90 % separation of sand with grain size as small as 200 micron

APPLICATIONS

- Municipal waste water treatment plants for separation and de-watering grit coming from the sedimentation basin
- Industrial plants in which sand or grit has to be de-watered