Using short detention time, high surface loading dissolved air flotation units for higher efficiencies and higher consistency sludge.
Working Principal
Dissolved Air Flotation is used to separate emulsified fats, oils, greases (FOG), suspended solids, and reduce BOD from continuous flows.
Chemical pre-treatment is usually required. Removal efficiencies of greater than 90% and floated solids concentrations of 2% to 10% are routinely achieved.
Typical applications include treating waste water from food processing, meat processing, dye stuffs, cosmetic, pharmaceutical, commercial laundry, vehicle wash, waste activated sludge plants, and petroleum refineries.
AQUA DAF
Dissolved Air Flotation
This unique and high performance dissolved air flotation unit is installed now in thickening and clarification of biological sludges.
We have recently installed our first unit into a paper mill in Indonesia.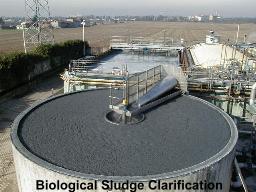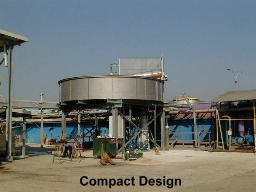 Back to Contra Shear Product Page