Canary Gas detection System  <![if !vml]>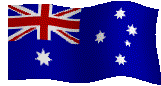 <![endif]>
有毒、易燃易爆气体检测仪、报警仪和分析仪- 提供便携、实验室和在线的150种以上易燃、易爆和有毒气体的分析仪、检测仪和报警仪器。
澳洲 SMARTOXs 牌 氣體測試儀可安裝在較安全的地方如控制房或电悾櫃內(非密閉塲地).省卻從电源至量度点的對点接綫問題. 尤其面對量度点位置為密閉塲地, 在安裝电子器材上的安全要求,及接电要求.每每因要求高防爆規格 (Explosion Proof Grade),令安裝成本大升. 而且省卻每次定時實地調試(routine calibration) 以要再進入量度点的風險.
SMARTOXs 利用內置樣本吸泵經取樣喉把微量气體從量度点抽取後,先把樣本分析,再顯示在儀錶板上的液晶體顯示噐(最小可達 0.01 ppm 或10 ppb), 也可利用 4-20 mA Analogue Output 傳至遠控 SCADA 系統或經 Dry Contacts 设定警号,經电話線(Telemetry System)作遠程通知.
保護規格 : IP 68
安裝簡易,因省卻大量电線安裝,及不用在密閉塲地操作,提供可靠及經濟的气體量度方案.
SmarTox 運作細節
The 'SmarTox' gas detection system is a reliable and robust device that provides a cost effective solution for continuos monitoring for many toxic gases and oxygen.

SmarTox-O
'SmarTox-O' has been purpose designed for operating in scrubbed wet gas applications where very high sensitivity and best accuracy are required in an aggressive sampling environment. Each module includes sample gas preparation, aspiration and flow control. Linear 4-20mA output signal proportional to concentration is also included.
Canary Gas Detection System Applications in Municipal Waste water treatment in Hong Kong
系統 在香港的項目參考
項目名稱

型号

應用

香港渠務署 屯門河旁街污水泵房

SMARTOXs

H2S 硫化氫

香港渠務署 鴨脷州大街污水泵房

SMARTOXs

H2S 硫化氫

香港渠務署 石澳污水廠除臭系統改善方案

SMARTOXs

H2S/ LEL% Dual Gas Detection Systems

硫化氫/点火率二合一裝置

香港渠務署 坪洲污水泵房 (Ongoing Project)

SMARTOXs

H2S 硫化氫 Detection systems
Case Studies 應用案例 :
香港渠務署- 石澳污水廠除臭系統改善方案 利用 5 套 SMARTOXs 儀分別量度 ( Foul Air ) 廢風管/ ( MBA) 主大樓風管/ 生物反應缸排風管的 H2S 及%LEL , 並利用 4-20 mA Analogue Output 傳至遠控 SCADA 系統.
现代工業生產過程综合自动化控制系统是以 SCADA (Supervisory Control And Data Acquisition "计算机監控和過程数据採集系统")来概述的.
Typical Schematic Diagram of The Deodorization System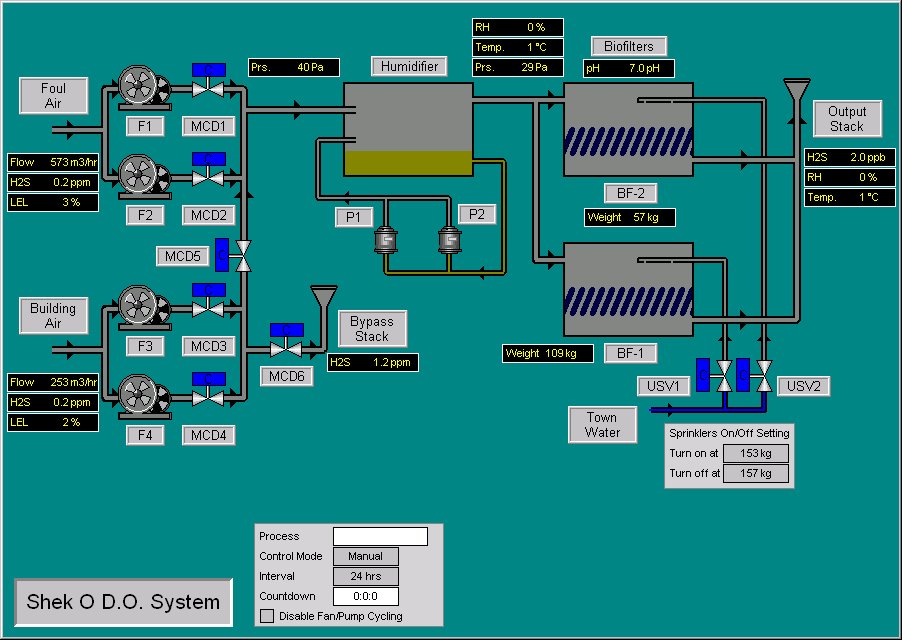 SCOUT Gas Portable Monitor




Scout represents the next generation of portable gas detection. Its innovative design and advanced features make it the most versatile instrument of its kind. The SCOUT's ergonomic design and many of its features are truly unique.

Exclusive Advanced Battery Management Technology (ABMTTM) feature provides up to 50 hours of runtime and, a wireless inductive battery charger charges SCOUT faster and easier than ever. Unlike many other similar instruments, Scout抯 battery pack is simple to release without having to unscrew or remove components.

With a "no case openings design" and wireless inductive charging and data logging system the SCOUT has no case openings for moisture to penetrate and corrode its internal components.

The foolproof Intellishutter TM lets users quickly change from diffusion mode to sample draw mode without tools. The IntelliShutter's position is sensed to prevent incorrect operation and a sample draw port only permits a probe to be connected when the shutter is closed.

An easy to use, modular platform, the SCOUT can be configured for any level of user and stores up to 100 customized profiles for work teams. Complete component modularity means SCOUT can be upgraded to any level of sophistication or serviced in-the-field without specials tools or complex procedures.

Features:


<![if !supportLists]>· <![endif]>field replacable sensors

<![if !supportLists]>· <![endif]>pushbutton recall of hygiene data

<![if !supportLists]>· <![endif]>datalogging

<![if !supportLists]>· <![endif]>runs basic, supervisory, or hygiene modes

<![if !supportLists]>· <![endif]>confidence light for worry-free operation

<![if !supportLists]>· <![endif]>Lapel alarms, hand aspirated or motorized sampling pumps, and confined case kits available

<![if !supportLists]>· <![endif]>Cenelec & CSA Approved
Available Gases for Gas Detection Systems
| | |
| --- | --- |
| Ammonia | |
| Carbon Monoxide | |
| Chlorine | |
| Chlorine Dioxide | |
| %LEL Combustibles | |
| Combustible Hydrocarbons | |
| Hydrogen Chloride | |

| | |
| --- | --- |
| Hydrogen Cyanide | |
| Hydrogen Sulphide | |
| Nitric Oxide | |
| Nitrogen Dioxide | |
| Oxygen | |
| Phosphine | |
| Sulphur Dioxide | |
GAS TRANSMITTERS
<![if !vml]><![endif]>

SENSOR
STIK® TOXIC GAS SENSOR/TRANSMITTERS
For most toxic gas detection applications and for in-place calibration
SENSOR STIK (Model 4500), a compact and complete gas sensor/transmitter is totally self-contained in a 4.94" x 1.625" package. Highly stable, electrochemical gas diffusion sensor and microprocessor-based, encapsulated electronics. Design certified to CENELEC intrinsic safety standards and manufactured by EIT to UL/BSI ISO 9002 quality standards.
Multi-gas-detector
Polytector G 750

The Polytector G 750 is a modular designed gas detector and can be used in all gas endangered areas as a flexible gas measurement and detection unit. With 1 to 6 sensors, the G 750 monitors several gas hazards at a time. Extremely simple and therefore safe operation of the detector, together with a robust electronic in a rugged casing, make the G 750 a practical detection solution. A huge graphic display shows all measurement values at once. The warning system directly indicates if a gas is measured in a dangerously high concentration

<![if !supportLists]>· <![endif]>1 to 6 gases are measured and displayed at a time

<![if !supportLists]>· <![endif]>Compact and handy, easy handling, weights only 770g

<![if !supportLists]>· <![endif]>3 alarm thresholds for every gas, plus TWA/STEL, minimum/peak values

<![if !supportLists]>· <![endif]>Automatic zero point adjustment

<![if !supportLists]>· <![endif]>Intelligent "smart sensor system", pre-calibrated sensors, easily replaceable

<![if !supportLists]>· <![endif]>Diffusion plus integrated pump

<![if !supportLists]>· <![endif]>Ex-protection: EEx ib d IIC T5

<![if !supportLists]>· <![endif]>Function tested: IBS/PFG-Nr. 413000598
Microprocessor-technique and state-of-the-art sensortechnology make the G 750 a specialist for measurement and monitoring of gas hazards. Up to 6 different explosive or toxic gases and oxygen are continuously measured at a time.
The "smart sensor system" allows for an adjustment of the measurement task of the G 750, by exchanging the pluggable sensors. This means increased flexibility for the user.
Gas supply is made via diffusion or through a built-in sampling pump with up to 30 m sampling line. Thereby it is made sure that there are no gas hazards in rooms, manholes or drains present and that it is not dangerous to enter them.
The measurement values of the last 12 hours are stored in an optional available data logger. This data can be send to a PC by means of an interface. Storing these measurement values on a PC allows for a fast and cost saving archivating and documentation of these values.
With its first-class accumulator the Polytector can operate for up to 14 hours. The accumulator can even get exchanged in ex-areas. Every function has been assigned to a specific key, which allows for an easy operation of the G 770 even though its numerous features. The Polytector shows on the graphic display the gas concentration and user instructions. A zoom function and the illuminated display assure a faultless reading of the display even if the view on the display is restricted through darkness or by wearing protection glasses. The switching into the service mode allow for adjusting of parameter and function settings to specific applications.
The Polytector weights 770g when fully equipped with 6 sensors, accumulator and pump. The robust design of the detector and the long life sensors assure safe operations even in harsh conditions.
Microdust Pro TM - Aerosol Photometer , Portable Real-Time Aerosol Monitor, Data Logger